Get To Know Us
At Innovative Restorations Inc. we provide the highest quality services for your auto needs. We pride ourselves on being honest and hard working. Our team of experts have years of experience and a true passion for the industry. This dedication to our craft and continuing to meet and exceed customer expectations make us a great team to work with.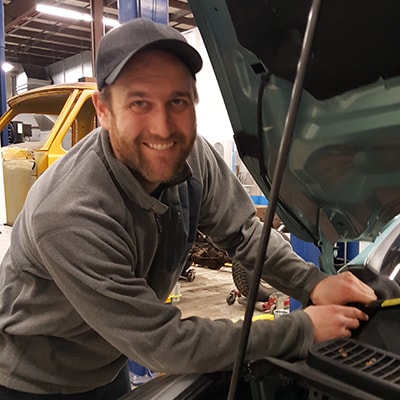 John Gagliardi Jr. is an ASE Master Certified Automotive Technician and Advanced Level Diagnostic Specialist with a background as a BMW Level 1 Technician.
show more
After graduating with Best of Tech Award from New England Institute of Technology in 2006, John was invited to attend BMW's prestigious Service Technician Education Program (STEP). John's decade of experience with BMW is the influence behind his approach to building high quality, functional, and reliable automobiles for our customers. Modern or classic, John relishes the challenge of diagnosing, repairing, and servicing all vehicle makes, models, and systems. As well as using the opportunity to expand his knowledge and understanding of these often complicated machines. As lead Technician at Innovative Restorations, John takes an active role in supporting and promoting our mission to his fellow employees and customers.
show less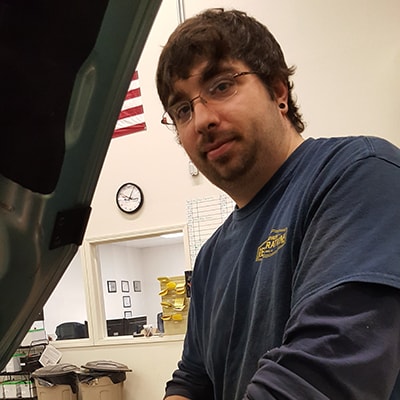 John Sloan is one of our Automotive Technicians, He attended and completed his automotive training at Porter and Chester in Branford CT.
show more
He has gained extensive knowledge and experience working in their live training facility. John's can do attitude, desire to learn, and attention to detail have made him a great asset.
show less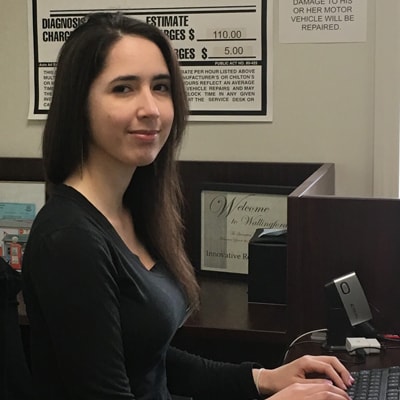 Hannah Mueller the front desk assistant at Innovative Restorations Inc. She is the first friendly face that greets you as you walk through the door.
show more
She is responsible for checking in the vehicles and making sure our technicians get the information needed to work efficiently. She also is the creative mind behind our social media pages.
show less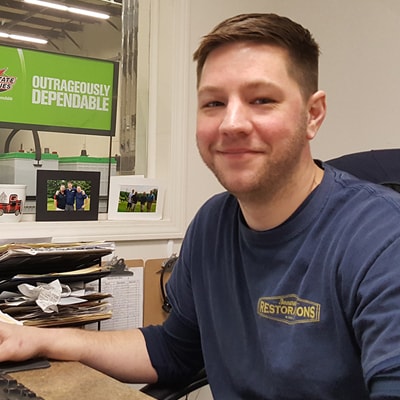 Check out our new exclusive interview with Adam:
Learn more about how he got his start, why he loves what he does, and more!
I always admired the craftsmanship that went into classic vehicles. My first classic car was a 1970 Buick Skylark I had bought before my senior year of high school.
show more
I worked hard throughout the year, so I would be able to drive it to my senior prom. Upon graduating from tech school, I obtained a position at a collision shop. I quickly became the head technician in the paint department, and although I was working on modern cars, my passion for classic cars did not fade. My technicians and I pride ourselves on being honest and hard working. Whether it be a full restoration, or providing service for your daily driver, we are dedicated to maintaining your vehicle for as long as you have it.
show less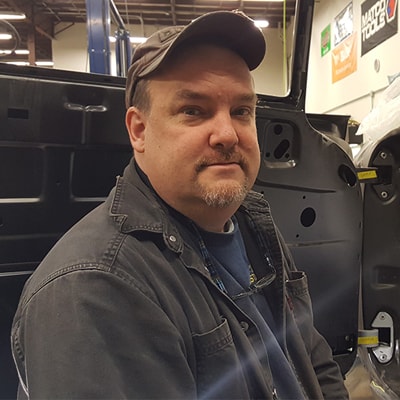 Sean Lezotte has 25+ years of painting and fabrication experience. He started in the industry building and customizing limousines.
show more
In 1989 he started Connecticut Custom Refinishing and specialized on high end Italian motorcycles. His work has appeared on the covers of Easy Rider Magazine, HotXL, and even in European Magazine. His work on Ducati's has won first and second place at the First sponsored event by Ducati at New Hampshire International Speedway. Sean has joined Innovative Restorations Inc as one of our valued team members bringing his knowledge, and experience as a welder, metal fabricator and custom painter.
show less