You can't talk about iconic muscle cars without bringing up the Chevy Chevelle. This mid-sized automobile was produced for 3 generations from 1964-1978 and has become one of the automakers most successful nameplates. 
Hollywood movies as recent as "The Fast and the Furious and "Jack Reacher" feature this car's powerful potential and leading features.
February's car of the month is a 1965 Chevy Chevelle, not only one of these iconic models, but an important build for us to highlight because it features the opportunity we provide at Innovative Restorations for car lover's to get in on the experience of building their dream car!
You can be a part of the experience!
When our mechanically-inclined customer came to us after an accident which left the car with severe damage to its body, he asked that we help with an area of auto specialty he did not have experience in.
Our expert team of bodywork specialists and mechanics got right to work tearing off and cutting away what was mangled and rusted and recreating the perfect shape and color that brought the car back to its pre-accident state – just as the customer had requested and so our customer can safely enjoy his car and riding again.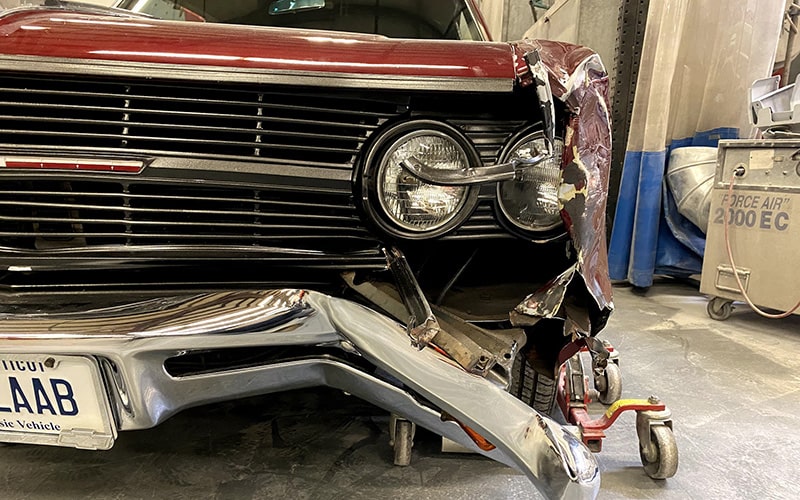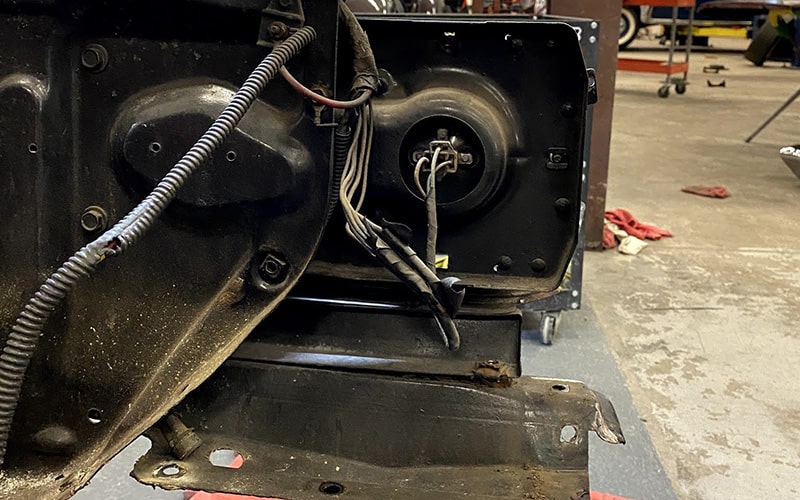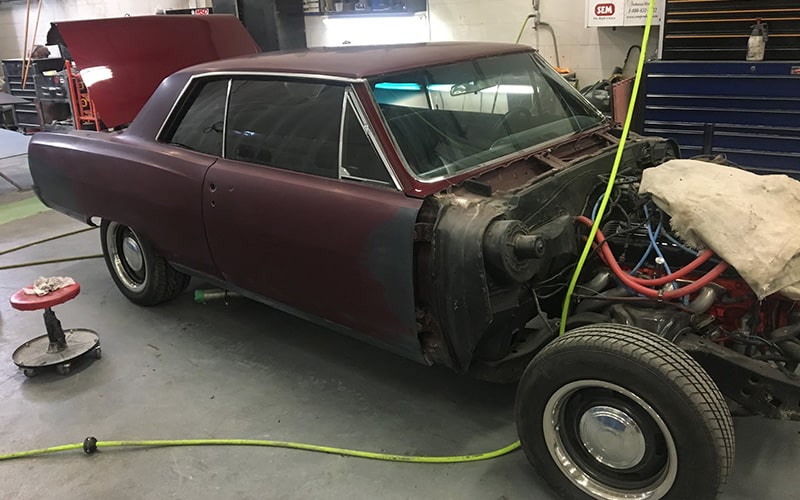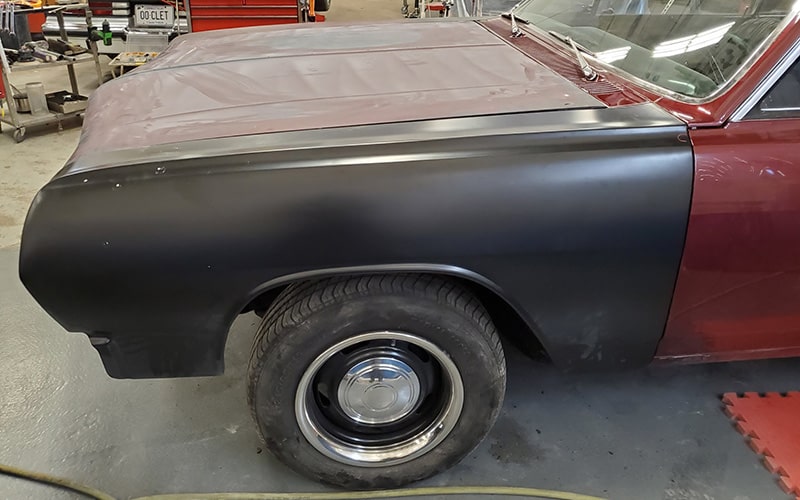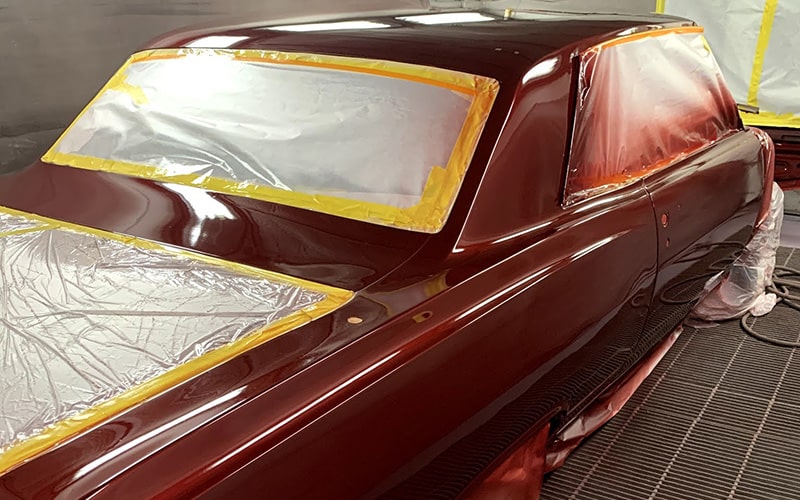 Like many who come to our shop, this client had an attachment to the vehicle as he built it almost 30 years ago and has been driving it and enjoying it since the early 90's. He put a big block 454 in it and a 5-speed manual transmission – upgrading it to his liking – it was the car he loved! As you can imagine, he was distraught about the situation and the car he had for so long now being crashed and banged up!
At Innovative Restorations – we're all car guys too. We get it! We know how much it means to be able to work on your own ride and do those things you know how to do already – whether it's to save a few bucks or just to say you had your hands under the hood too – we support you and welcome anyone who gets stuck in their process or needs a hand! We can pick up where you left off and work with you to get it done! 
Stay tuned to see our next Car of Month and follow us on social media for more behind the scenes looks at what we've got on the lift!