The 80's have been making a huge comeback! And for anyone who was a teen or young adult in the era there's lots of nostalgic joy to be had! For truck enthusiasts that also means a return of the highly-desirable late 80's/early 90's trucks that had massive popularity with younger men and women in this era.
For this month's build, we're taking it back to the 1992 Dodge W150. This line of pickup trucks from Dodge were sold from 1960-1993.
Resto Mod Project
When our customer showed up with this truck he asked not just for a full restoration, but also for all the modern perks to be added – so we got to work.
Here are just some of the upgrades done:
Custom seats: There are now heated seats in the truck and we even added a massage feature.

Fiber optic lighting: The interior features new accent lighting much like newer models today.

LED lightning: All of the exterior lighting has been upgraded to LED.

FutureChrome: Spray Chrome service for the grill.

Lifted: A lift kit was added to bring up the suspension 4 inches.

Folding step: Power folding steps makes it easy to get in and out of the vehicle.

GPS: New touchscreen controls.

USB: Ports that make it easy to charge phones & devices were added.

Bed liner: Color-matched spray.

Interior upgrades: Vinyl painted interior & high-quality vinyl wrap for a modern feel.

Wheels: New 16 inch aluminum wheels with a 32 inch tire.

Under Glows: Option for changeable color lighting under the vehicle.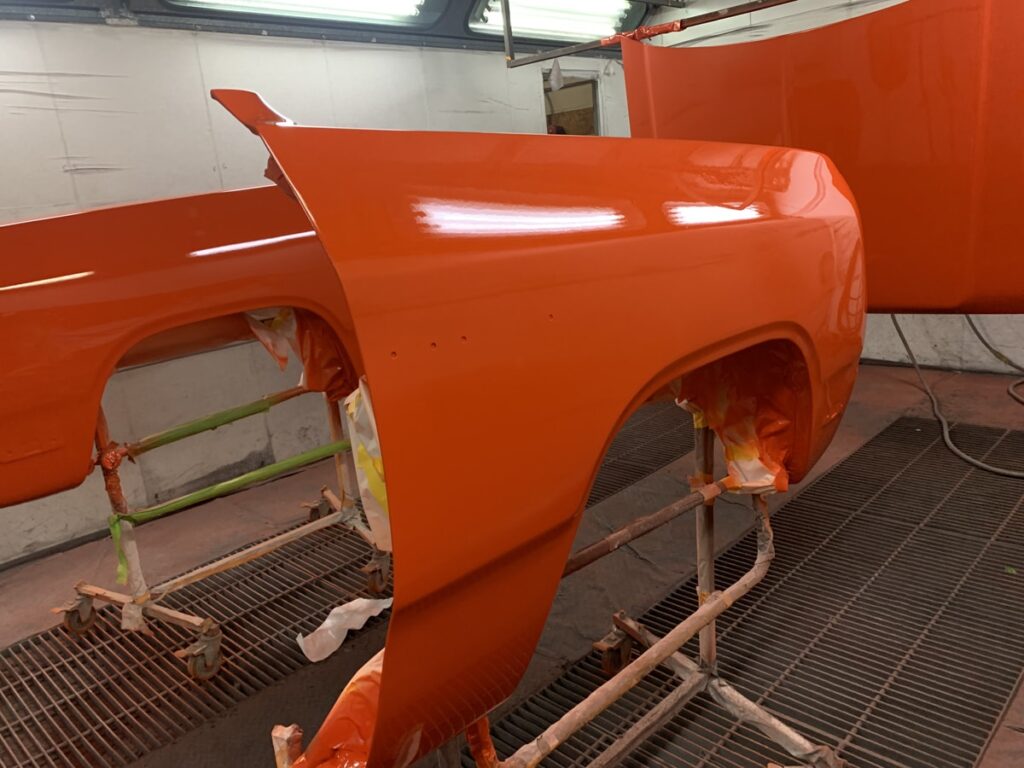 80s Nostalgia with Modern Comforts
There's nothing like seeing the look on our customer's face once the completed project is handed over to them. This customer is a die-hard fan of lifted trucks and grew up in the era of square body trucks. But he still wanted something that could be his daily driver and that was safe, reliable and comfortable. This truck may be the winter vehicle but it's unique and custom upgrades make it something far more special for our customer.
Interested in restoring your vehicle? Get in touch today! We have years of experience and can help with full restoration projects or provide regular service for your daily driver.
CALL TODAY!