Here at Innovative Restorations we are lovers of all things car & bike! Chances are if it has a motor, one of our team members already has an obsession. We're not just car enthusiasts though, we also are experts in repair and customization. We've made our way to the top by being focused on our craft and exceeding expectations each time we deliver a restoration job to our customers.
To give our audience online an inside peek at some of the things we're working on each month, we're starting a "Car of the Month" series. Be sure to check back to get an inside look at the rides we're graciously entrusted to work on and some of the amazing upgrades and restorations we're working on.

This month's feature vehicle is a 1997 Land Rover Defender 90. This highly-coveted and desirable vehicle for auto enthusiasts in America stopped being produced this same year – so for 23 years, they've continued to become a must-have car on any off-road lover's list!
This particular vehicle came to us from an existing customer who was a referral from a neighboring shop. As a car collector this ride was valuable to him and he knew it was worth taking the time to have this vehicle cleaned up and looking great again to maintain its value.
While there were no significant issues with the ride, it was starting to show its age, had a few dings and dents and some of the parts were starting to oxidize as part of normal wear and tear.
When he brought it to us, he told us he wanted to see it looking and running great again. So we immediately went to work!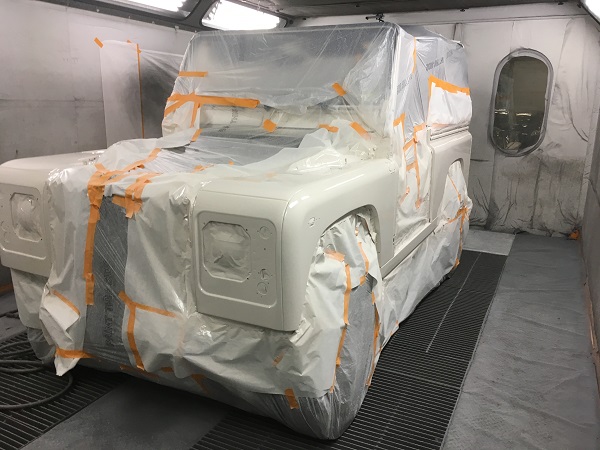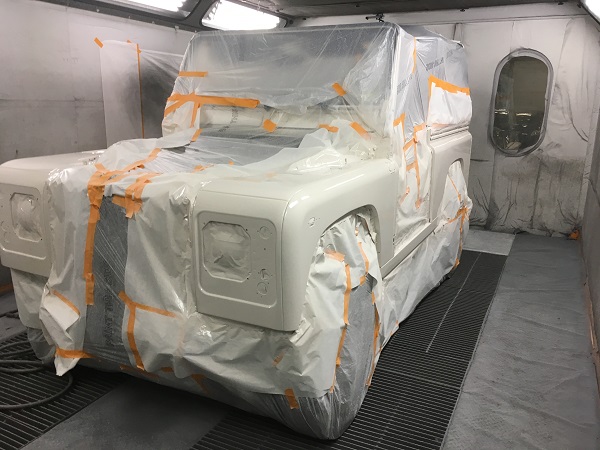 We began with the exterior and took care of all the new paint and body work that needed to be done. This included refinishing all the black on the vehicle's exterior – the bumper, grille and brush guard. We also painted the undercarriage and undercoated to freshen and make it look new again.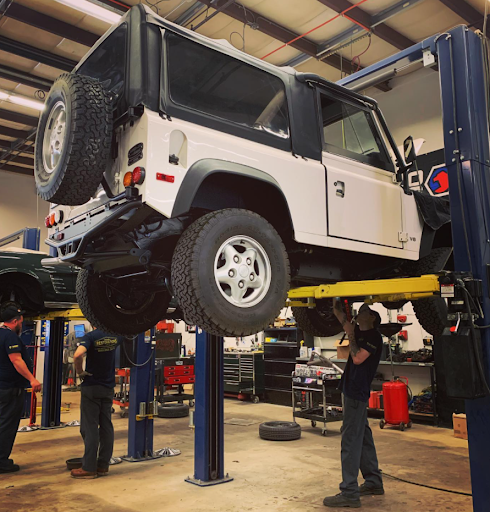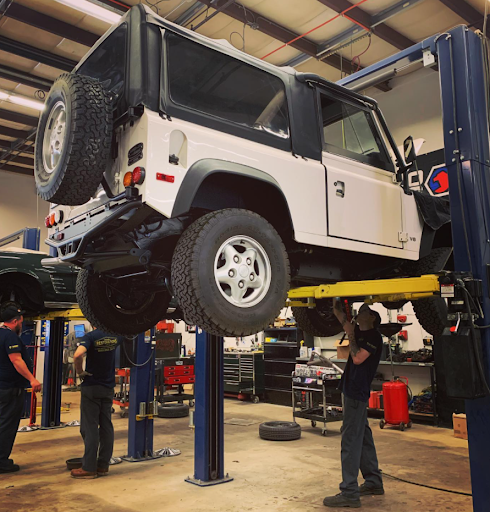 As far as under the hood and on the inside of the car, this particular ride had a full rear bench seat and factory A/C – which is a rare find! We took time to go through and do any needed minor adjustments to freshen things up. We then repaired some oil leaks and also rebuilt and replaced the worn components in the suspension. Finally, we ceramic coated the tail pipe/exhaust for a flashy and durable finish.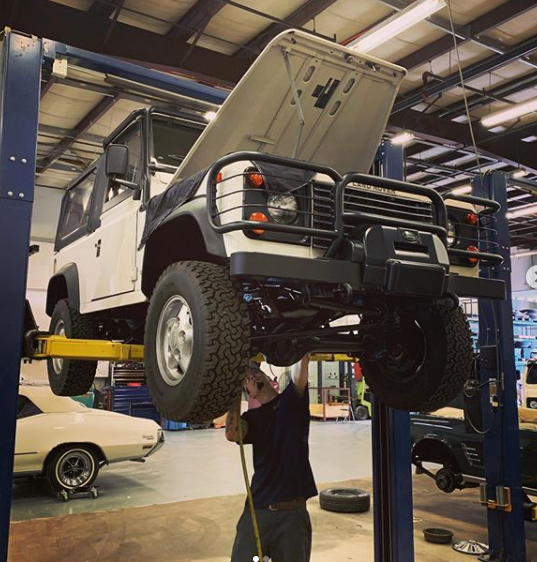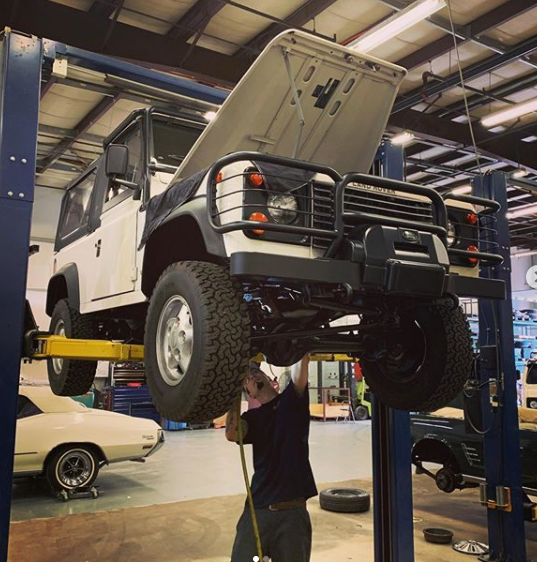 The best part of the job was seeing our clients face when the work was completed. Trusting us with your vehicle is of such importance. This customer was very happy with the way this turned out and as a testament to his satisfaction with our work, he has been a returning customer with other valued cars in his collection. In fact, this is about his fourth or fifth car we've worked on and we currently have two others in the shop now with a third being dropped off soon.
Stay tuned to see more of the cars we're working on and feel free to contact us if you're ready to finally get your restoration job started!