This month's feature car is one of the popular vehicles many car enthusiasts have dreamed of owning. It's also one of the top cars to come to mind whenever you're talking about classic American Muscle: A 1970 Chevy Chevelle SS. 
INTERESTING FACT #1:
You can always tell when the vehicle is a true SS Chevelle vs. a Malibu because it will have a large bulge in the rear center of the hood. Some may also have an optional cowl induction hood or striping included on the hood. 
This beauty came to us after an accident that left battery acid eroding and ruining much of the engine bay. As you can see in this before shot, there was some acid damage and wiring that needed fixing.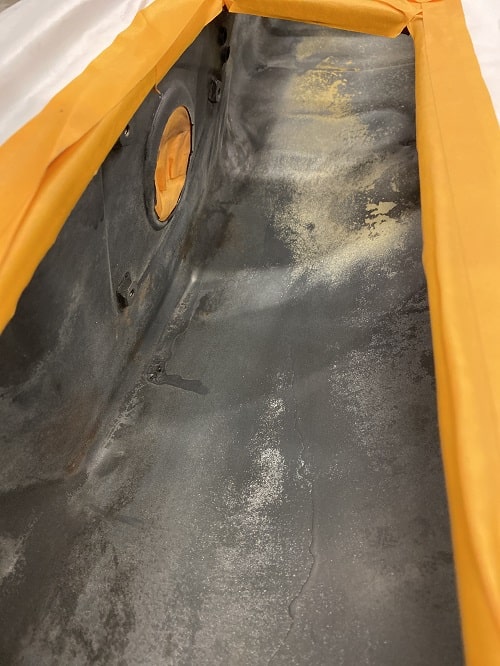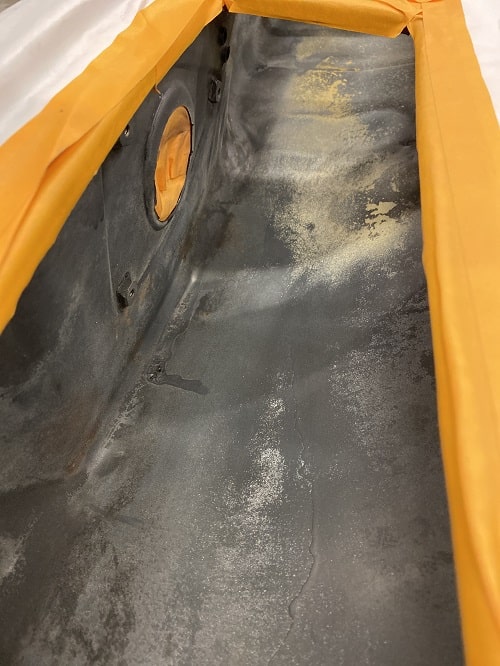 Battery acid can make quite a mess as it sprays acid all over the vehicle and etches into the paint and eats into it as well as many of the components around it.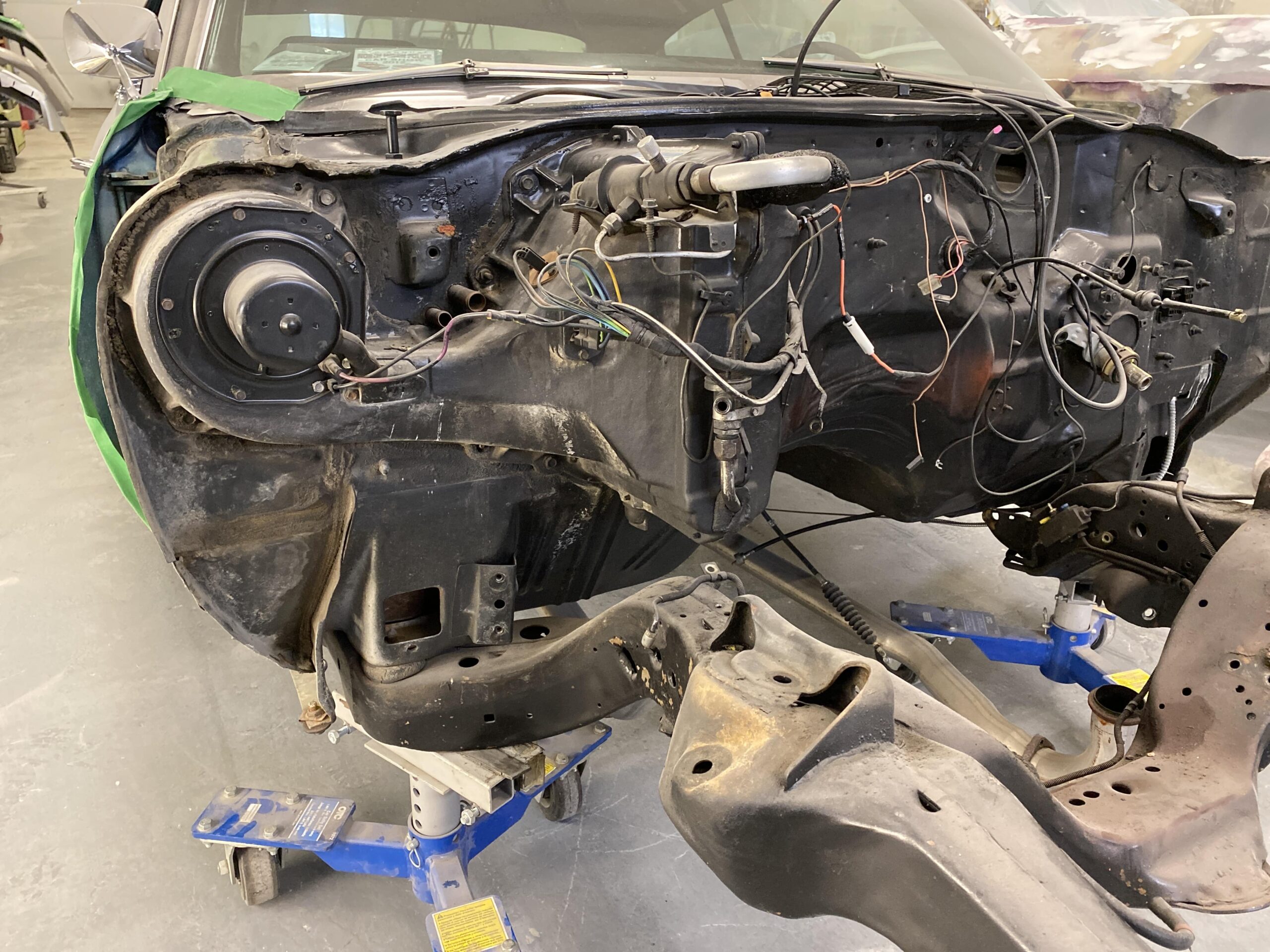 Everything in the engine compartment had to be cleaned or restored for this project so our team got right to work with the owner's insurance to get the car back to pre-battery explosion condition.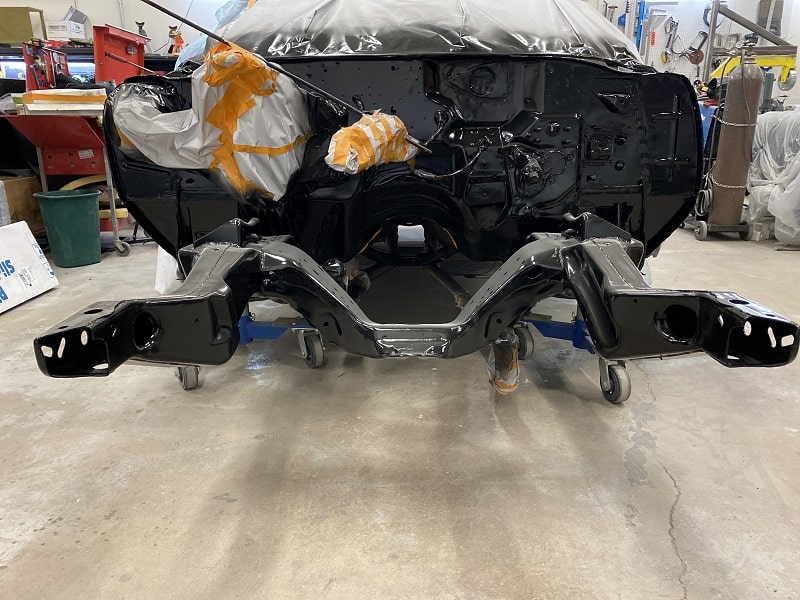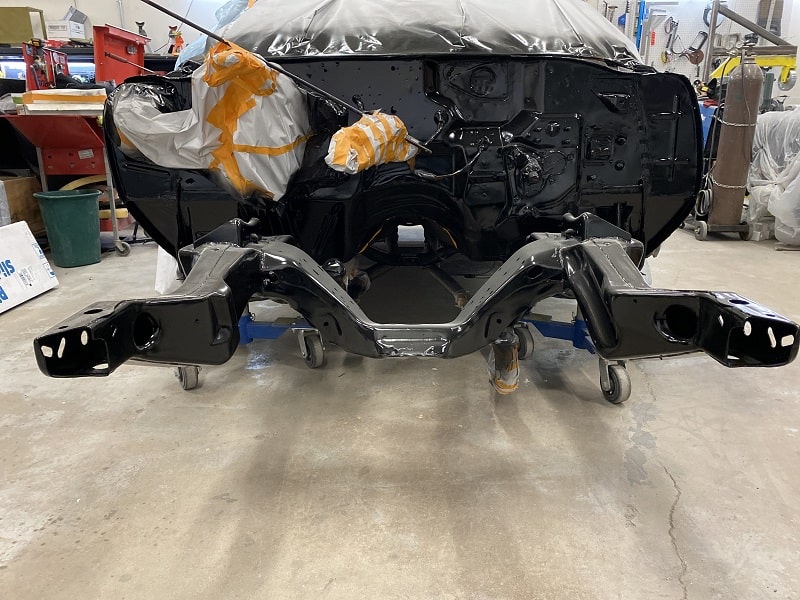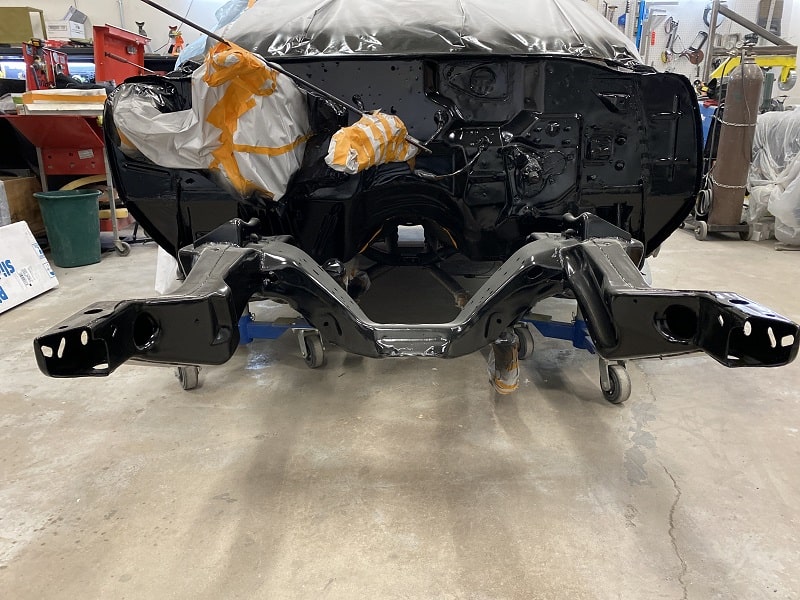 Like most car lovers who come into our shop, this customer had the car for many years and he is someone who likes to take good care of his vehicles. As you can imagine, when this freak accident happened, he was devastated and wanted it back to the pristine condition he had in. He told us how he has been into cars his entire life and used to go to the track for drag racing back in his younger years of the 70s-80s. 
This Chevelle was his cruiser and an important car to keep up with. The 396 Big Block and its shiny blue exterior we're just a few things that made this beauty worth getting back in order. 
INTERESTING FACT #2:
Some of the later 69's were referred to as SS 396's but in fact had 402's in them. The 402 was brought out in the 1970 model year but they are actually the same other than a .030 difference in the bore.
Stay tuned to see more of the cars we're working on and feel free to contact us if you're ready to finally get your restoration job started!