This month's Car of the Month feature is a 1967 Firebird 400 with a unique story to tell. 
The owners were college sweethearts that reunited again later on in life. For the build, they compromised together on the options for the restoration and are excited to now take around town and to local car shows together. 
First purchased as a gift while they were dating, the car's been waiting to get restored ever since, and now, it's a true beauty!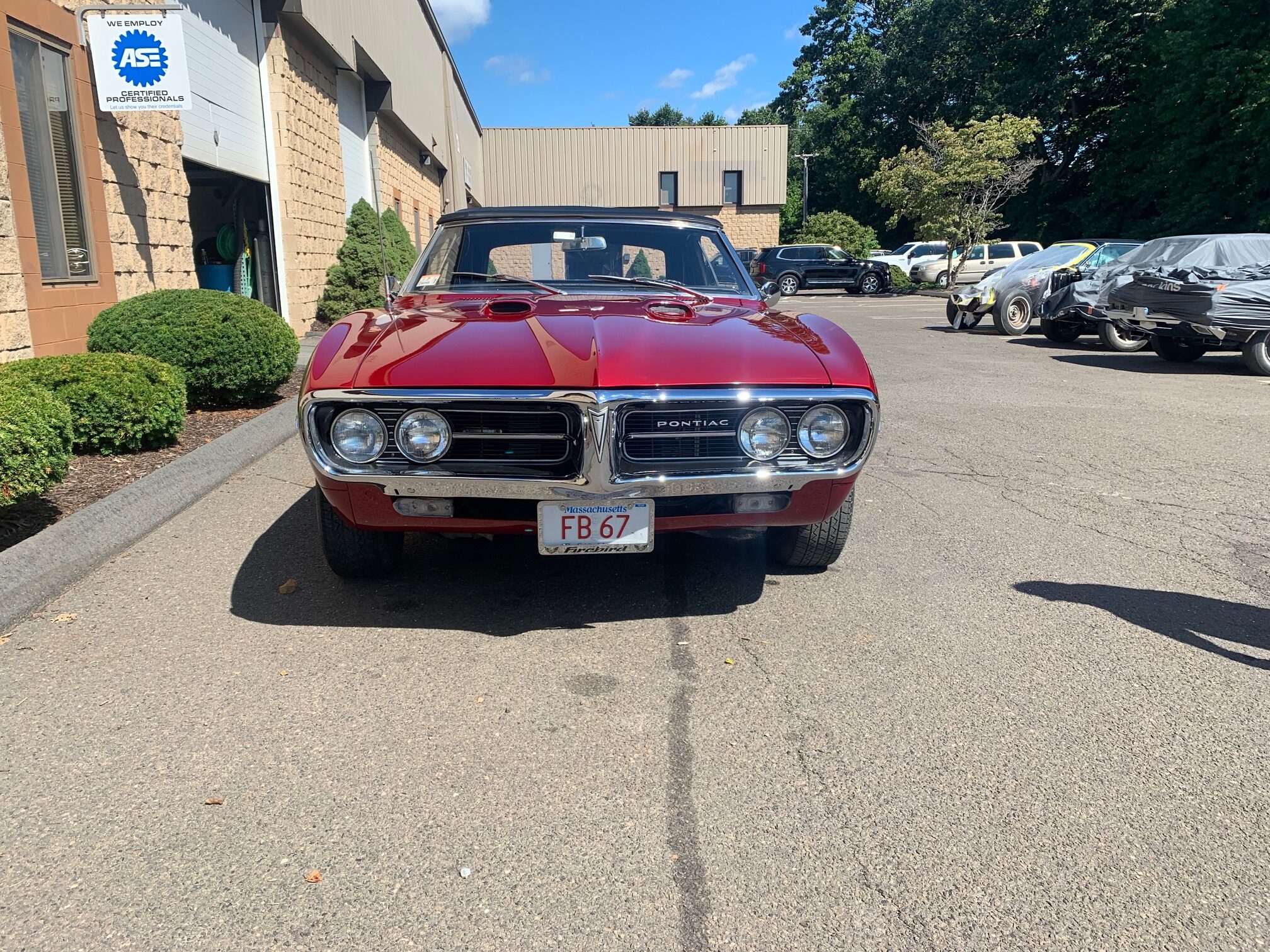 She always wanted a red convertible and he always wanted a Firebird, they came together on the car restoration and ended up with a cherry red Firebird that turns heads wherever they go.
Similar to the Camaro, these models are loved by many because Pontiac always put their own twist on things and that always meant there was something new or rare in the models they made.  
The particular year and model Firebird was always in high demand even when first released because of its bigger V-8, dual exhaust, heavy-duty transmissions, and the suspension upgrades it included to outshine the Camaro.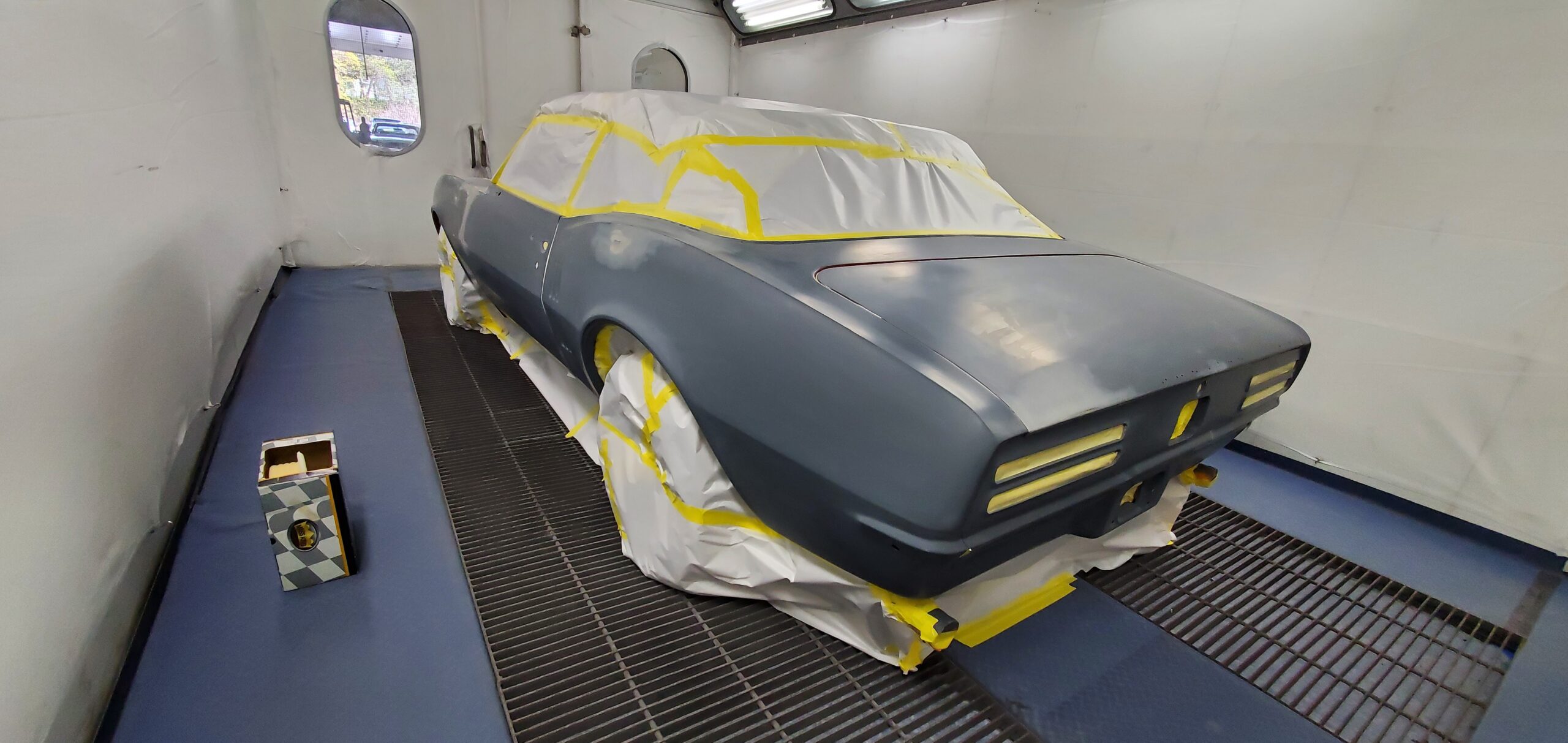 One of the most prominent upgrades done to the car to bring it to modern times was the front disc brake conversion. 
But the most notable is the paint job. A Ford color Ruby red (Code RR) a three-candy apple red (a red metallic basecoat is applied first then a transparent red that gives it the "candy" appearance and depth. Followed by a clear coat).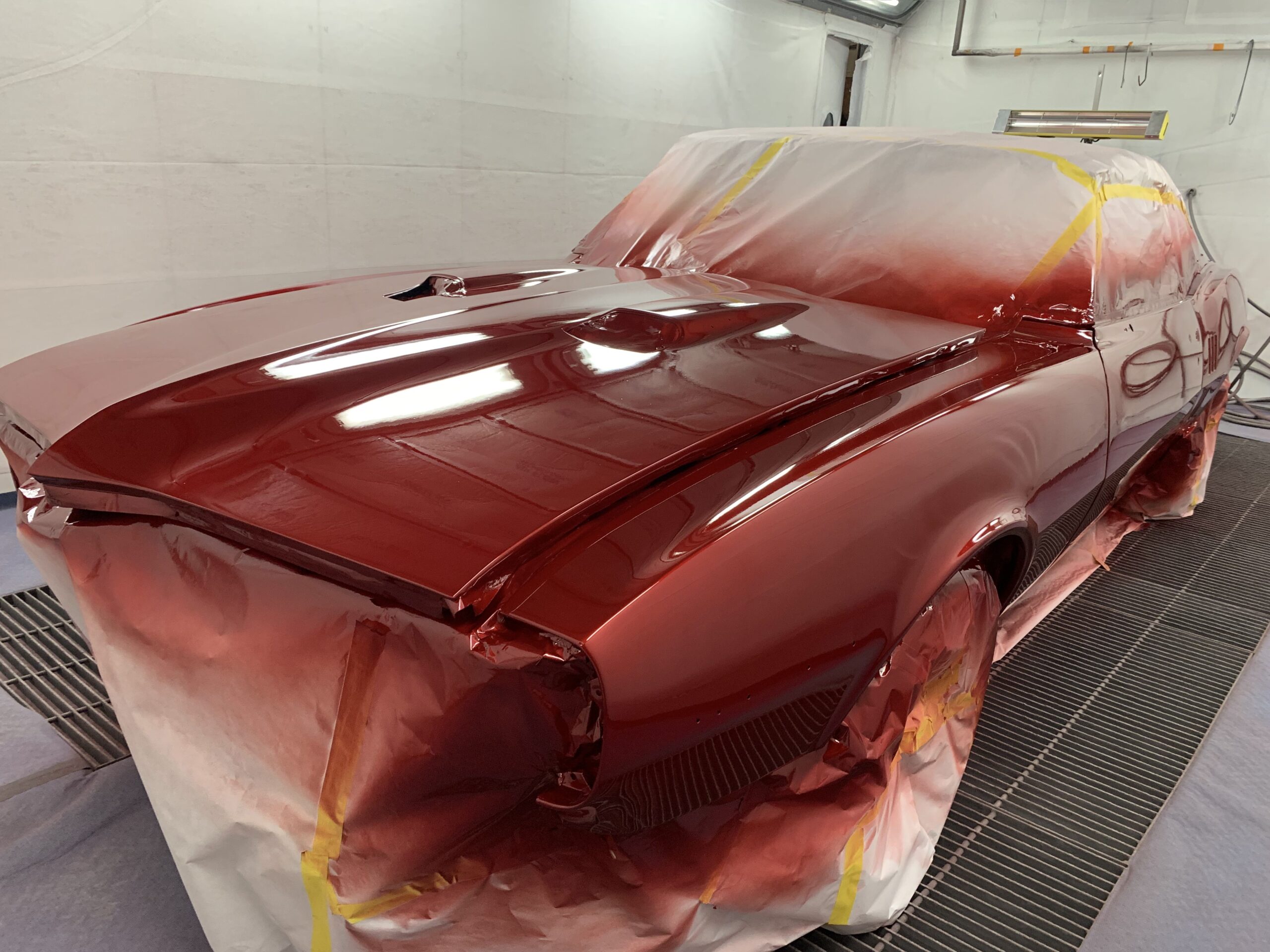 Be sure to check back to get an inside look at the rides we're graciously entrusted to work on and some of the amazing upgrades and restorations we're working on and feel free to contact us if you're ready to finally get your classic car restoration job started!