Maybe if you were told a woman was behind the driver's seat of this pink 1967 Chevy Nova, you'd believe it – but don't let the color fool you – the driver and the car pack a powerful punch! This Car of the Month features a long-time customer (see one of his other builds with us here)  and the car his wife is using to literally go full throttle.
Originally intended as a gift for her 50th birthday, this project (as do many) took a little longer as more ideas popped up and new work was added – was actually completed and unveiled during a special 51st birthday celebration at the casino earlier this year.
A Little History
As one of the top models in the Chevy II lineup, this Chevy Nova is built on the X-body platform and was a huge attraction since it's it was introduced for those looking to buy a compact car. Today though, they've become a top choice among those looking to do a restoration because they're smaller, lighter than a full-size car, and thanks to their lightweight can move quickly when that's the main goal of a build.
If you're a car enthusiast, maybe you've even heard the fun myth that these cars were not big sellers in Mexico and other Spanish-speaking countries because the name meant in translation "no go" but that's actually just another in a long line of automotive jokes out there.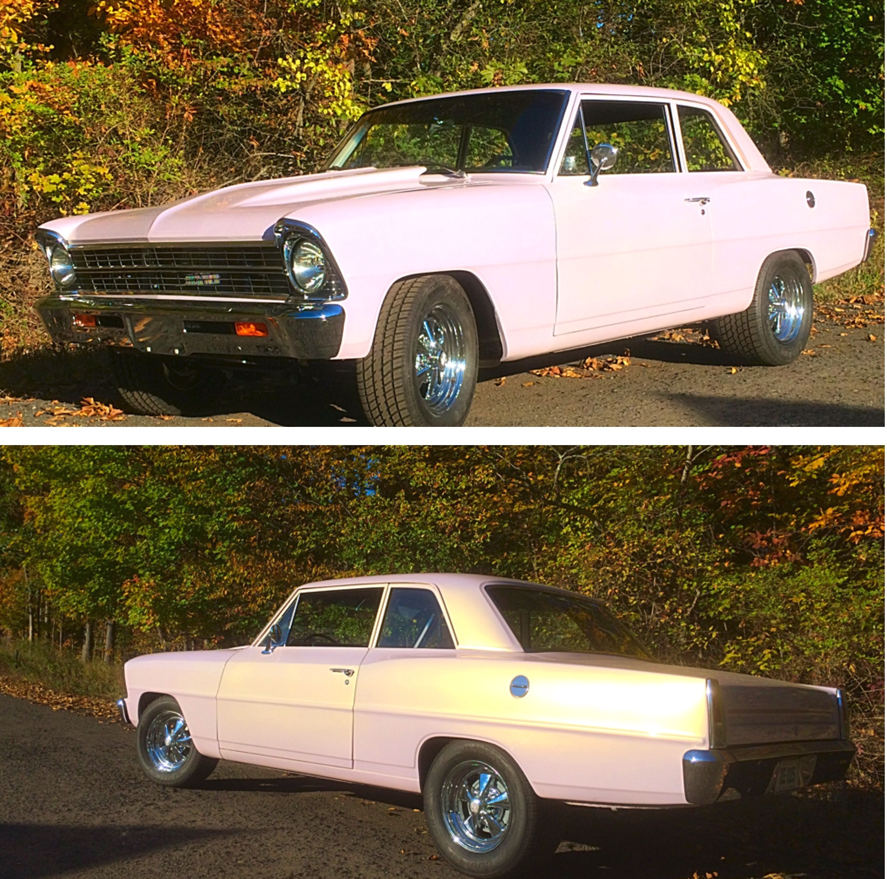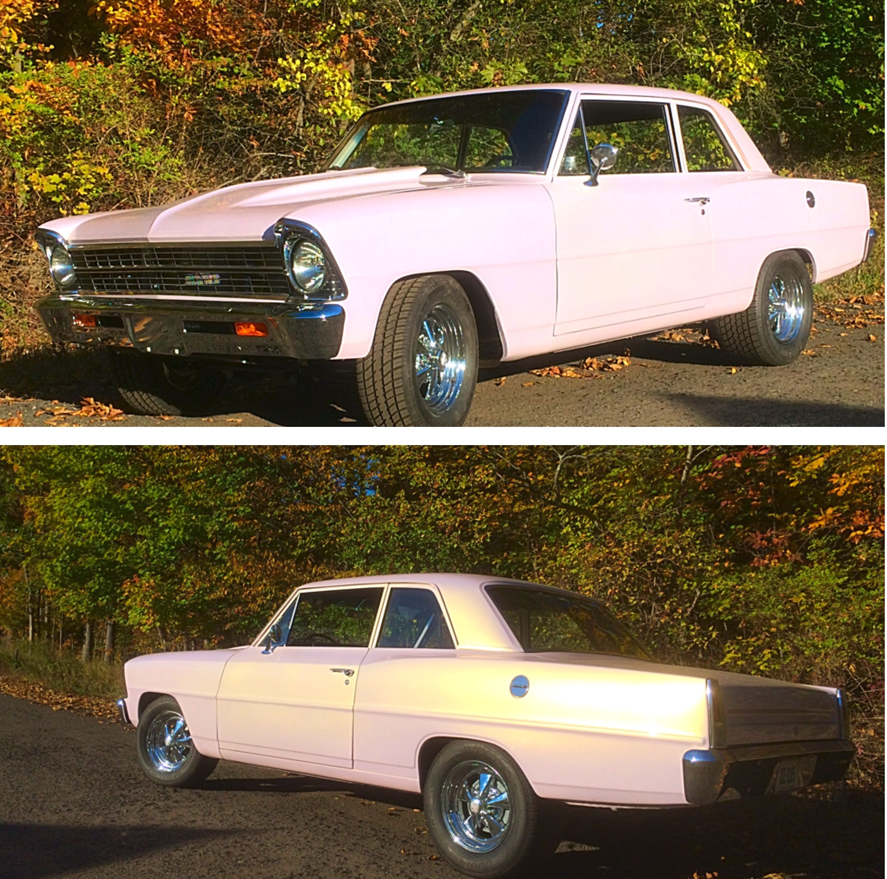 Project Details
When this client first came to us for the build, she was ready to build a car that suited all her wants and desires. She was tired of the stock rebuilds her husband preferred to have done. His style was more restore the cars to their original condition and that was great – but she wanted something louder, more powerful, and faster with her restoration. "With big fat tires on the back," she said.
Restoration Details:
383 Stroker Motor
425HP
Mustang 2 front end
4 link rear suspension
Upgraded disc brakes conversion
700R4 transmission
Push-button control module
Retro Bluetooth radio
Mini tubbed to add 4-5 inches of clearance for rear tires.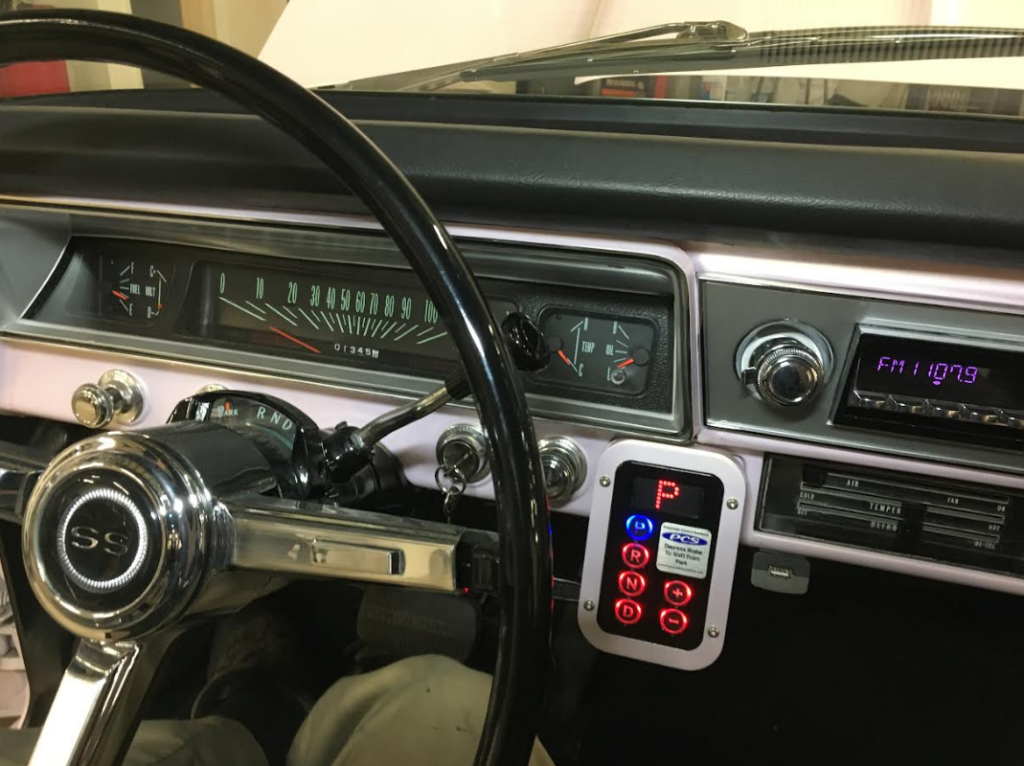 She also wanted a pretty oyster pink vibe so we decided to choose Mary K Pink Pearl all the way around and pink ghost stripes for the ultimate finish.
Her giant, bubbly personality shined through in the car and whenever she visited the shop to talk about the build. This is one of those projects that just had so much love and fun that went into it.
The best part: She drives this car as intended and uses all the horsepower available while fully enjoying it!
In fact, it's becoming increasingly popular for females to come into the shop and look for a restoration project. She was one of the first here at Innovative, and many more have come since looking for car restoration services.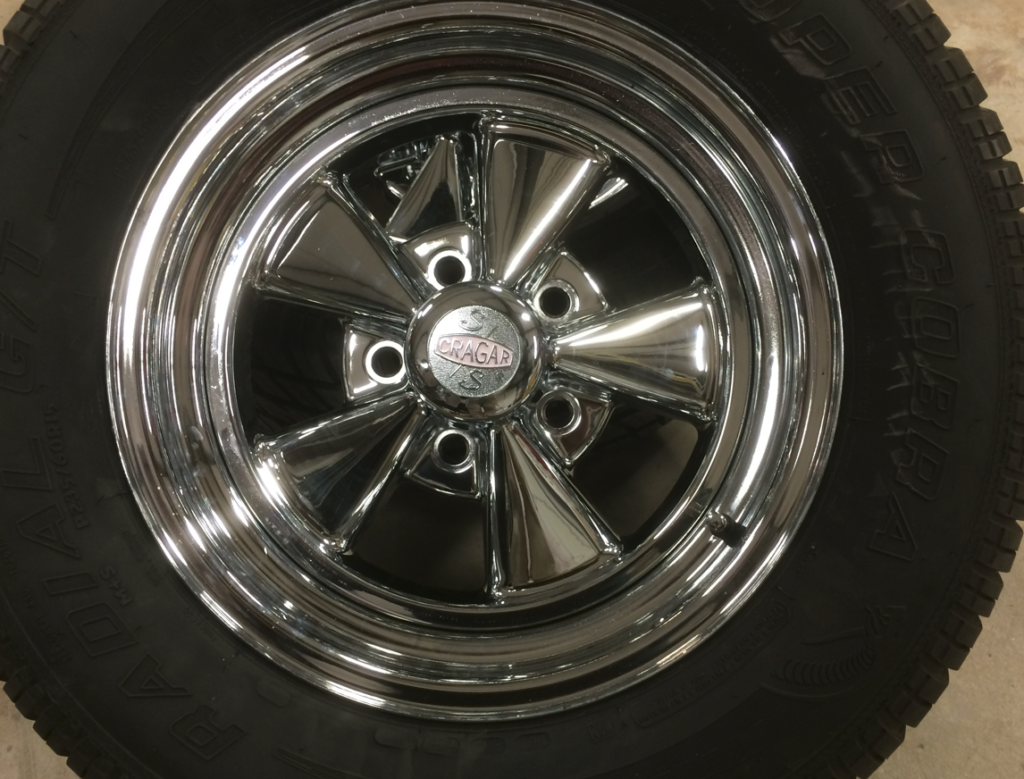 Not to mention this car holds a special place in our hearts because when it first came in for resto work, it was the car that gave us the confidence to get the business off the ground and running as a functioning operation. We stripped it down to not much and did quite a bit of work for the amazing end result.
When it came back to us after getting keyed and scratched for a new paint job and upgrade this time, we felt truly honored and humbled for the opportunity to work with her again. 

Video credit: Intersect Media
Be sure to check back to get an inside look at more of the cars we've been working on and the amazing upgrades and restorations. Contact us if you're ready to finally get your restoration job started!