The iconic 1962 Lincoln Continental is perhaps best known for its unique features and for being a classic luxury vehicle with sheer beauty. Among all the iterations and redesigns of this vehicle this year stands out for enthusiasts. As a rare find today, these cars always draw attention wherever they go!
Measuring at 216.3 inches, the 1962 Lincoln Continental is part of the fourth generation (1961–1969) series and was the same vehicle (only hardtop) that JFK was infamously assassinated in.
When one of our customers stopped in after finally locating one of these cars in good condition (which we knew he had been looking for some time) we wanted to give it just the right care and love to exceed his expectations.
We performed the following services and upgrades on this 62 Lincoln Continental:
Carburetor repair
Transmission resealing
A/C repair
Rear brake overhaul
In addition to being a head turner – since you don't see many of these cars in the local area – the white car with red leather interior and rear suicide doors are a feature people love to stop and see in action.
Our customer said gets the best enjoyment out of the car by being able to cruise around in it whenever he wants as the vehicle is now a very comfortable ride. We know this car means a lot to him -he even calls the car BELLA and has a vanity plate to match!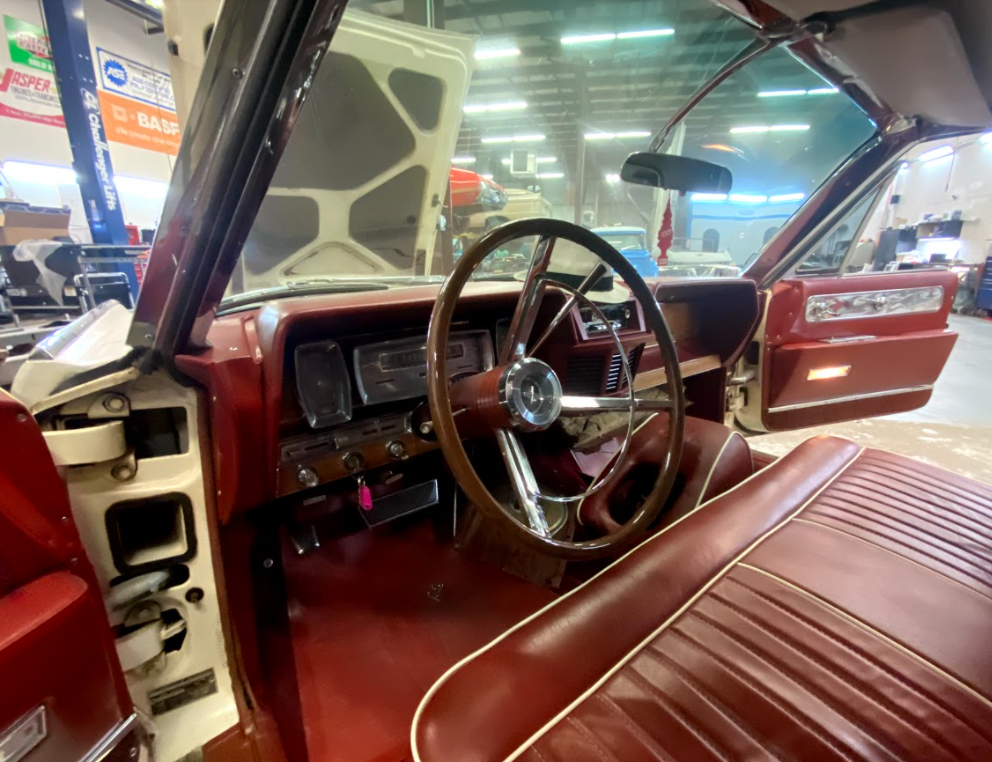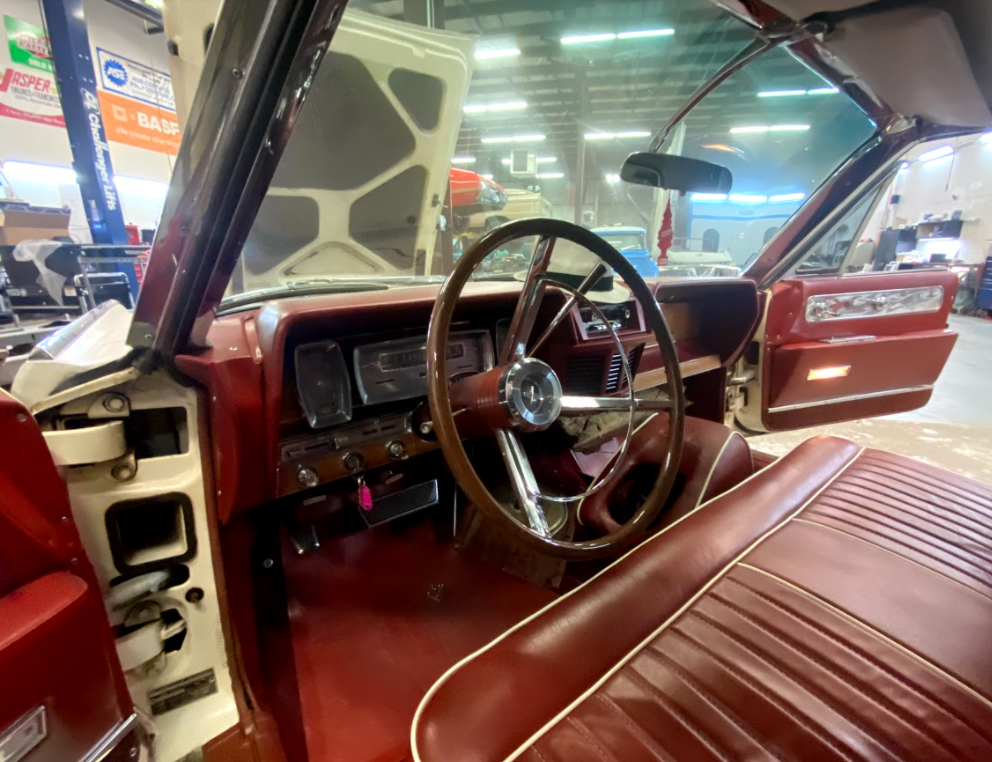 This project is an important reminder about an aspect of the car restoration business we take very seriously: Delivering cars the way customers envision them. With this particular vehicle we knew the owner was looking for something that didn't need too much work and that could still be driven as he had always dreamed of. We did just that by ensuring his first classic vehicle was both aesthetically pleasing and in good driving condition. With a focus on safety and reliability – it is now both a beautiful show car and a solid, reliable driver.
Stay tuned to see our next Car of Month and follow us on social media for more behind the scenes looks at what we've got on the lift!